The business of America is accommodation.
In this photograph, battle flags captured by northern troops during the Civil War are returned to aged Confederate veterans in a 1927 ceremony in front of the Capitol supervised by President Calvin Coolidge. Such rites of reconciliation between the Blue and the Gray represented a rapprochement between whites and ignored the central importance of slavery to the war, as well as the contribution of black troops. More damaging, this attitude of reconciliation obscured the repressive state of race relations in the South during the 1920s.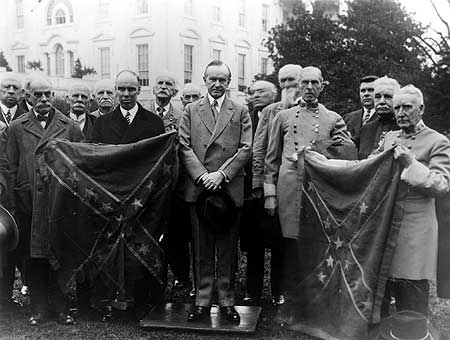 ---
Source: Prints and Photographs Division, Library of Congress.