"The old plantation home."
Planters romanticized life on the plantation, often representing themselves as stern but loving parents who had to look after their slaves, who were depicted as childlike and in need of disciplined guidance. The plantation as the perfect extended family was a common theme of pro-slavery prints both before and after the Civil War. This postwar lithograph by the popular firm of Currier and Ives portrayed the slave quarters as a carefree world, basking in the glow of the planter's benevolence. In reality, of course, the harsh life of a slave bore little resemblance to this romanticized image.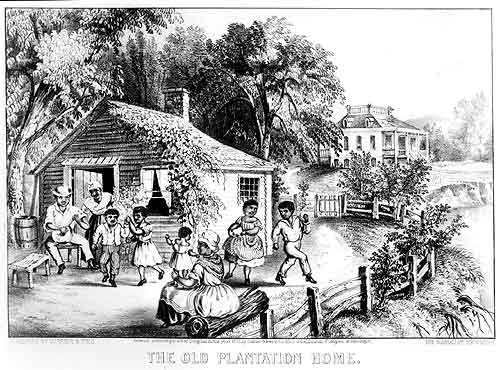 ---
Source: Currier and Ives, 1872, lithograph, 9 x 12 1/2 inches—Prints and Photographs Division, Library of Congress.